Make the most of deep pantry shelves with full-extension pull-outs that are easy to access and tuck away neatly behind cupboard doors. Heavy-Duty full-extension glide and soft-close hardware is standard.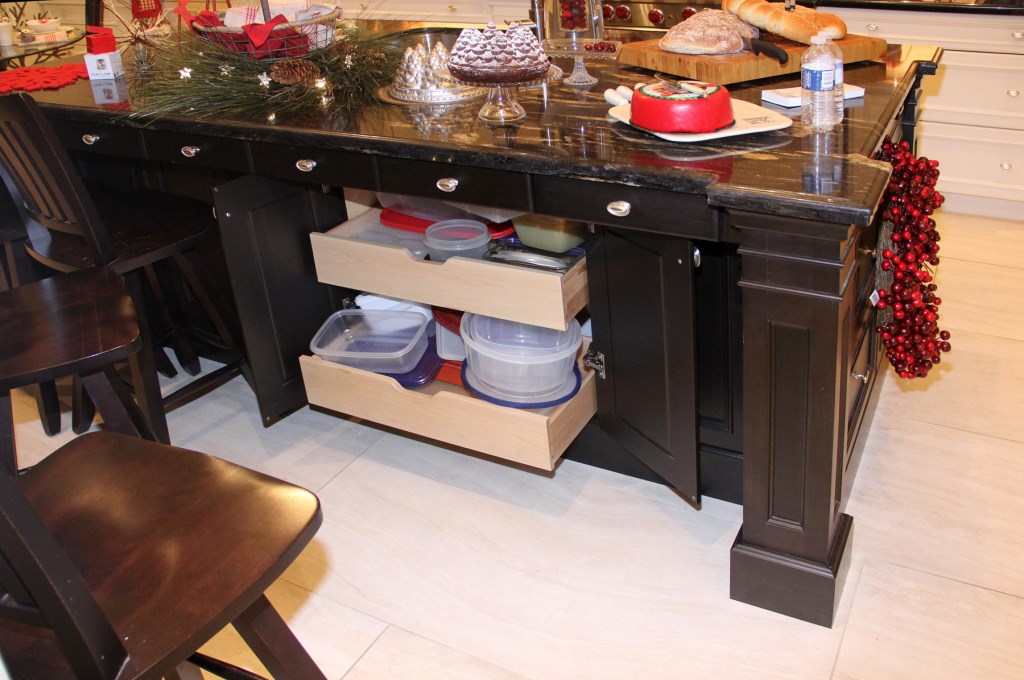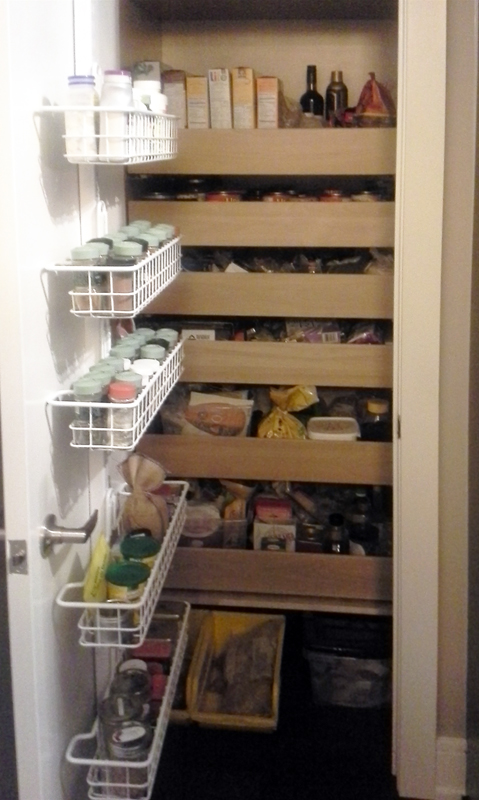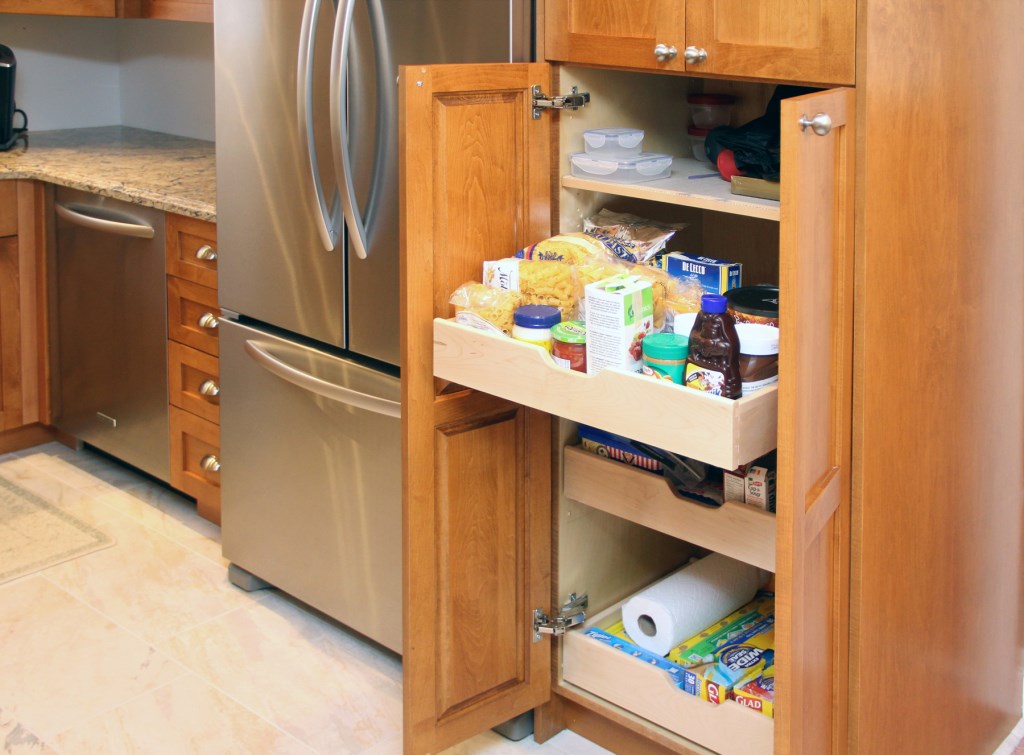 Retractable Spice Shelves / Column Drawers
These easy-to-reach and durable pull-outs are a practical way to organize and access your spices or other household or kitchen items. Heavy duty hardware is made to support even the heaviest loads while assisting your pantry or cabinet to come to a soft & silent close.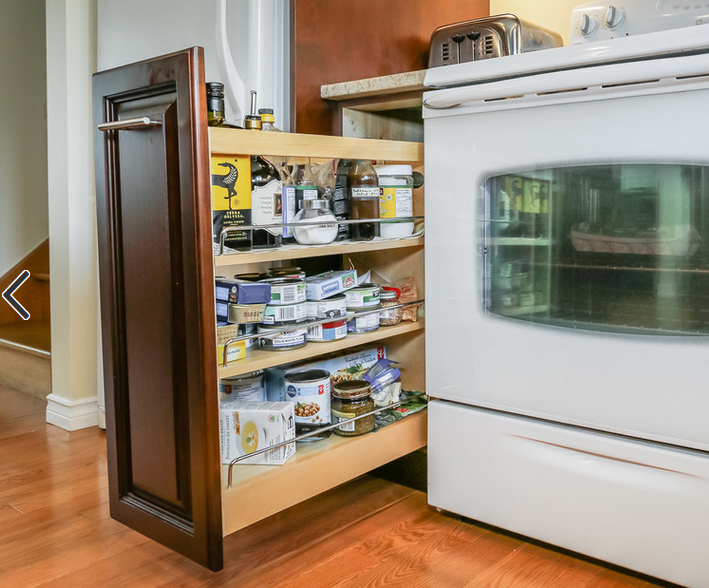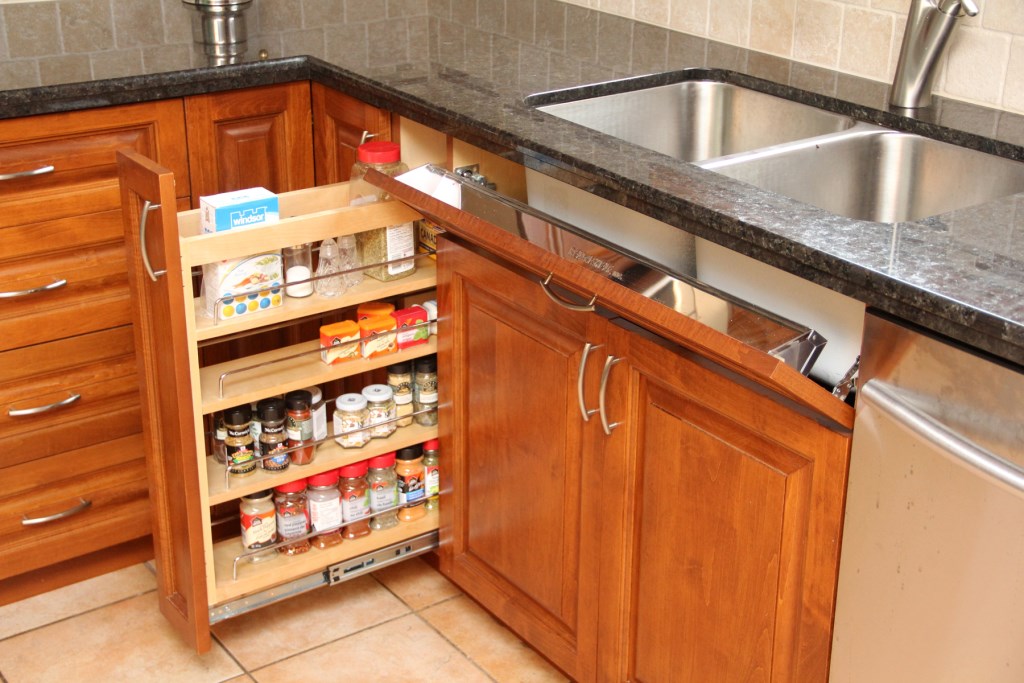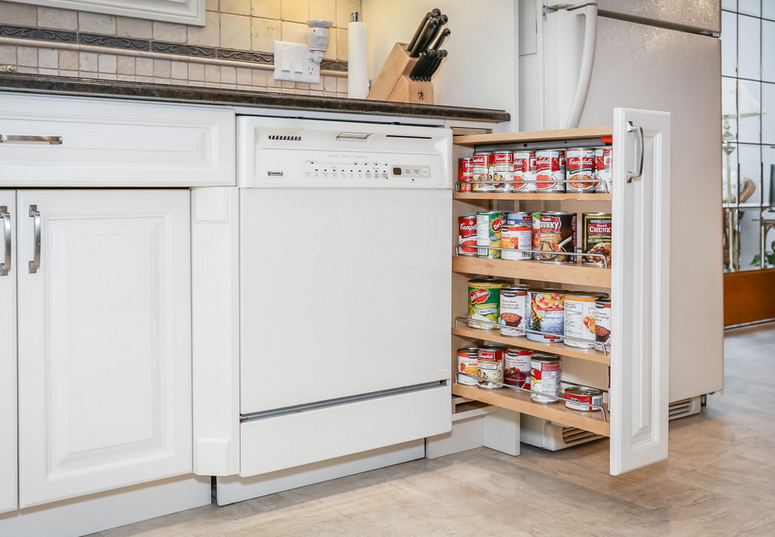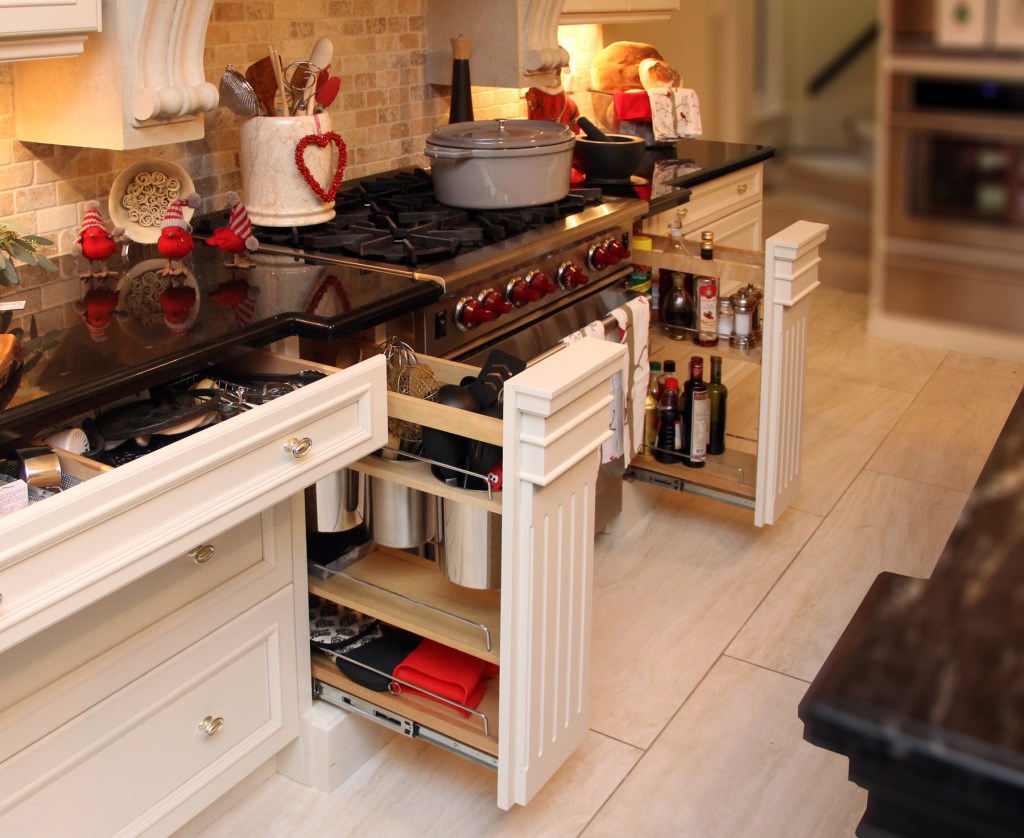 Full Extension Drawer Glides
Standard on all kitchen drawers. For ease-of use and smooth drawer operation, full extension drawer glides are the hardware of choice.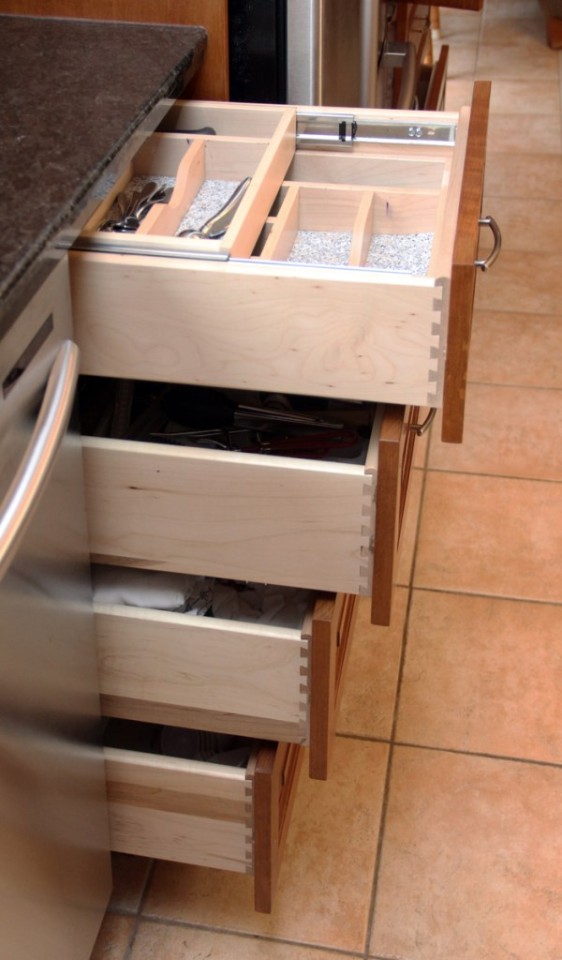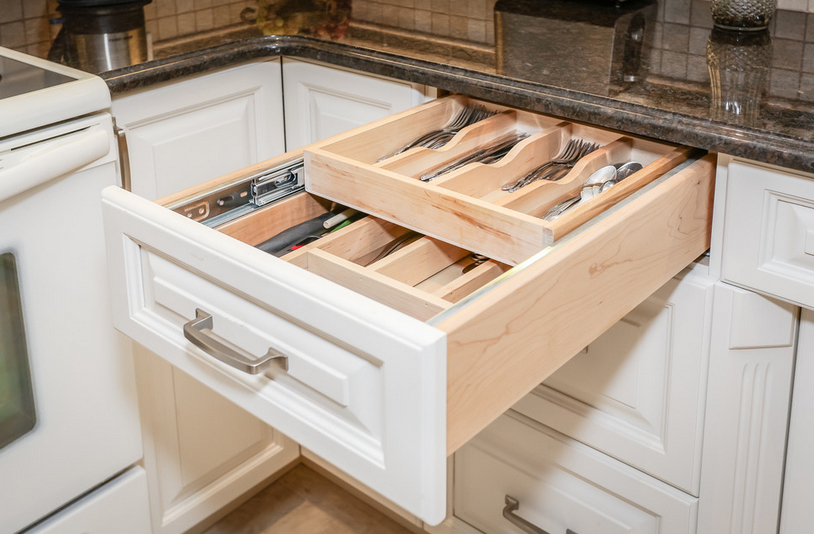 Soft-Close drawer glides ensure that your drawer closes quietly and smoothly each and every time.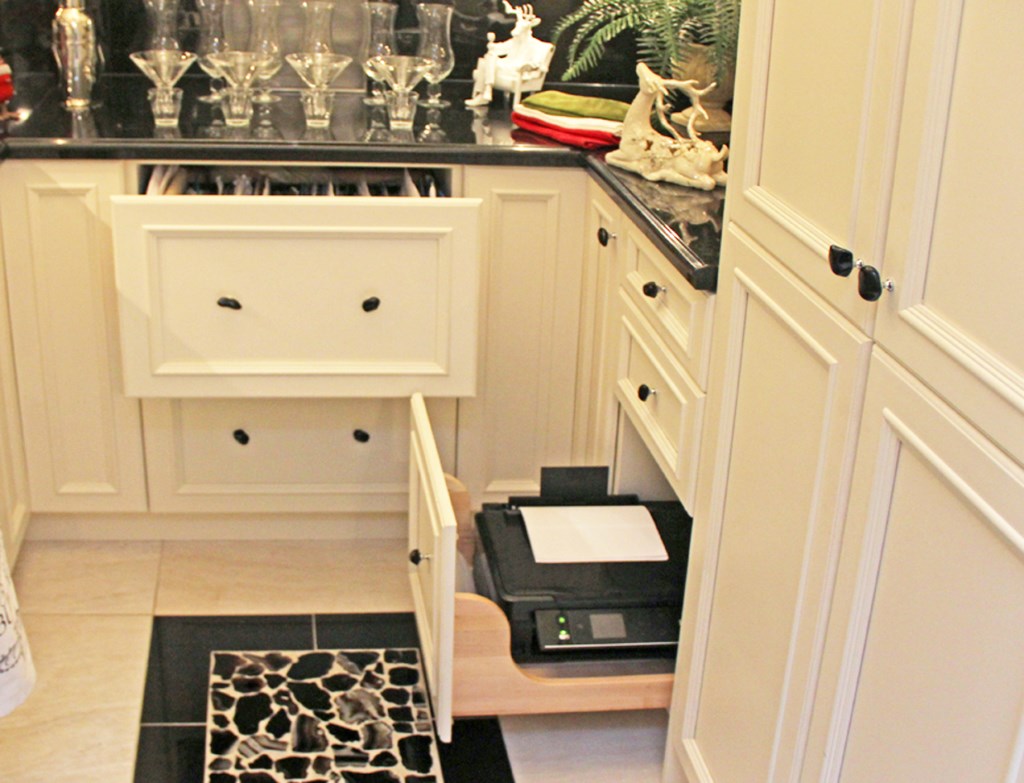 Like a drawer within a drawer, our drawer inserts help create a clutter free kitchen. One or two layer systems are available to help you make the most of your available drawer space while keeping your kitchen utensils organized.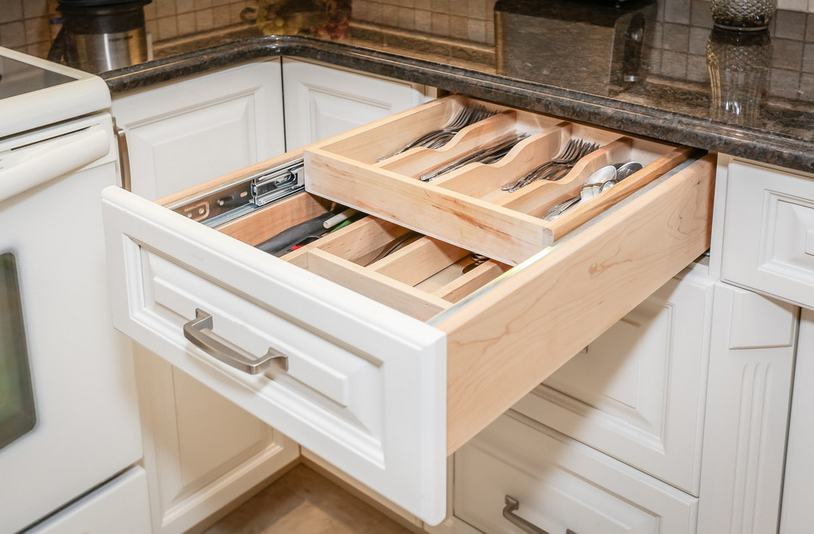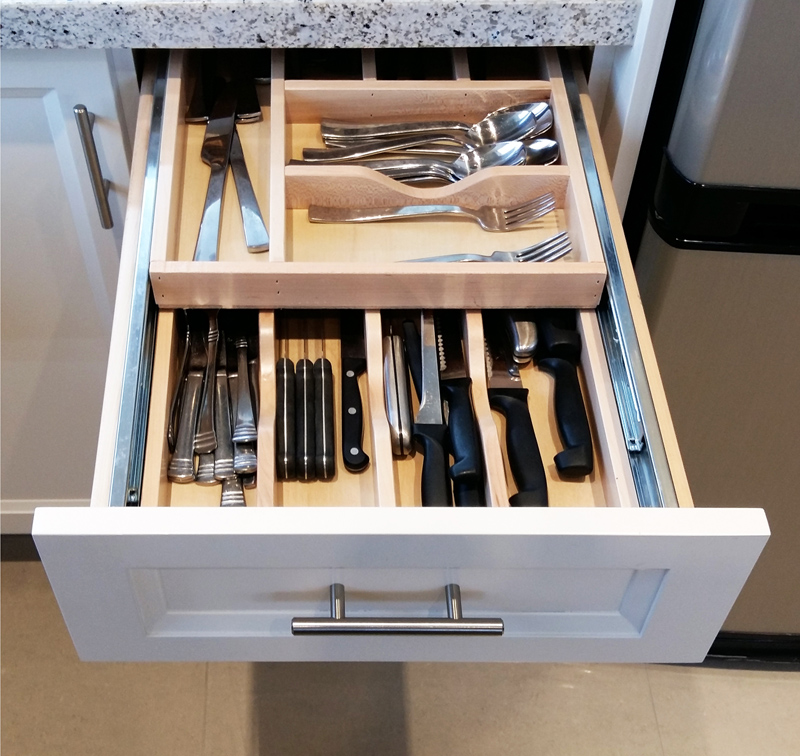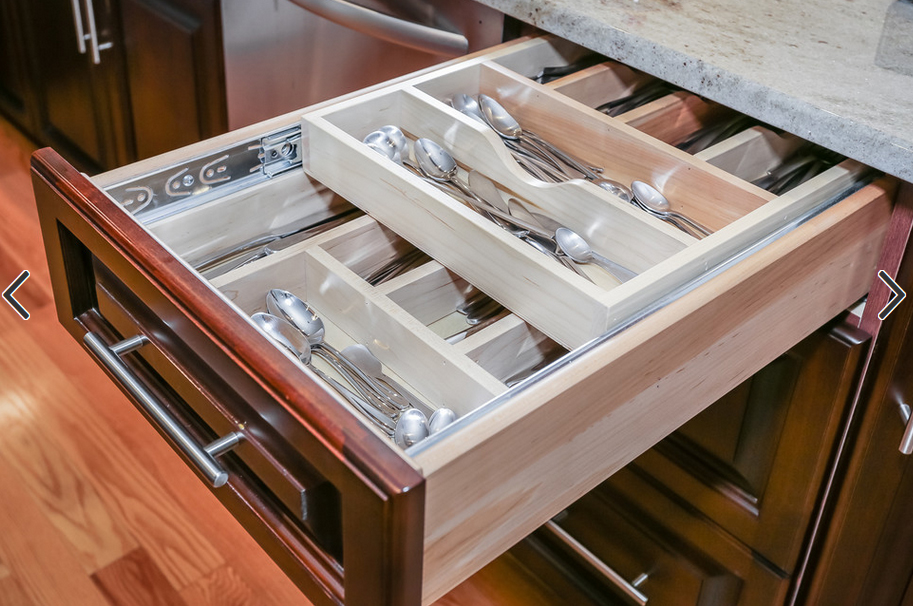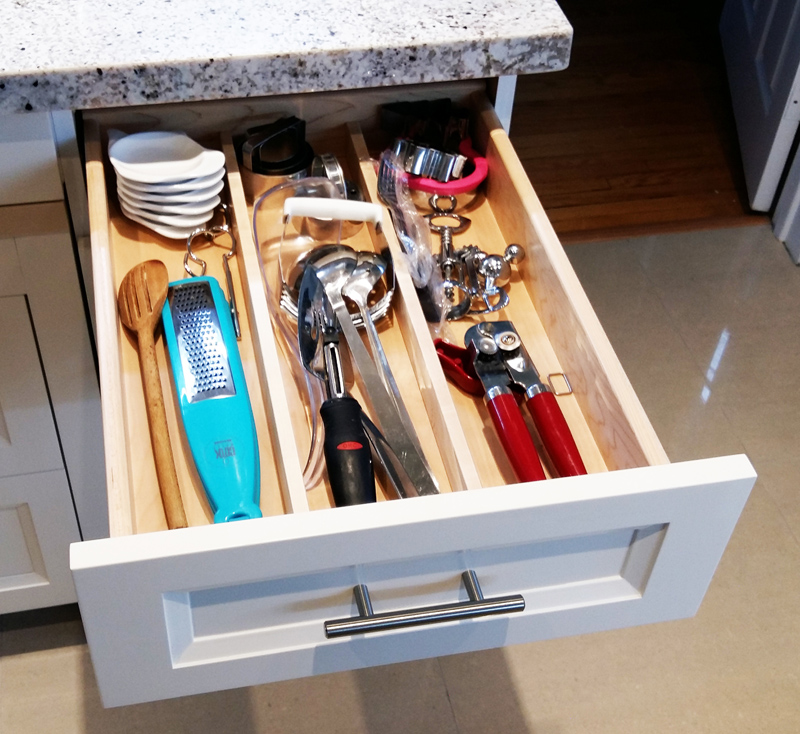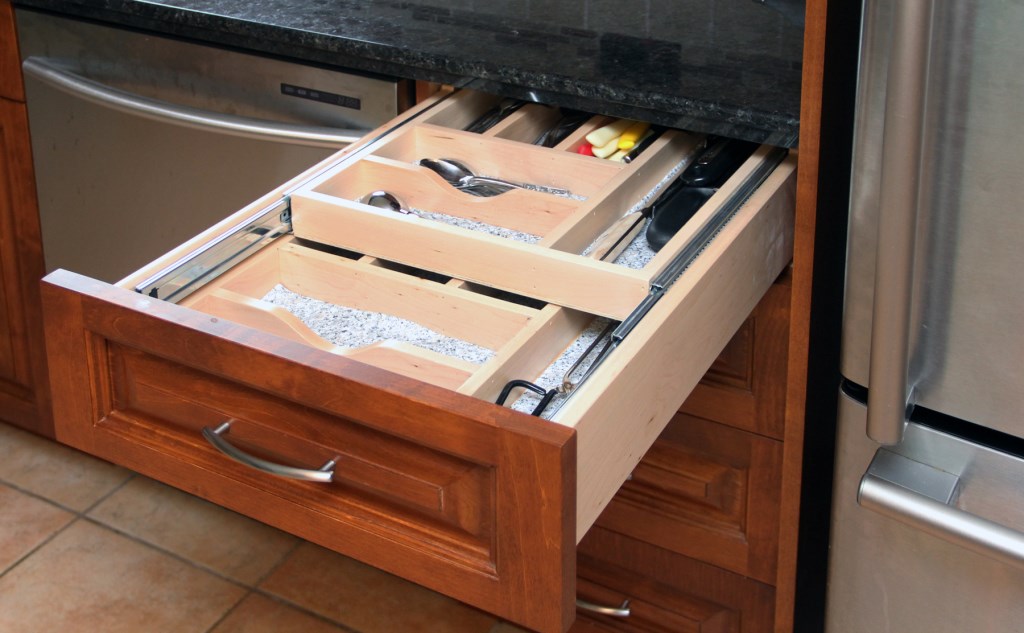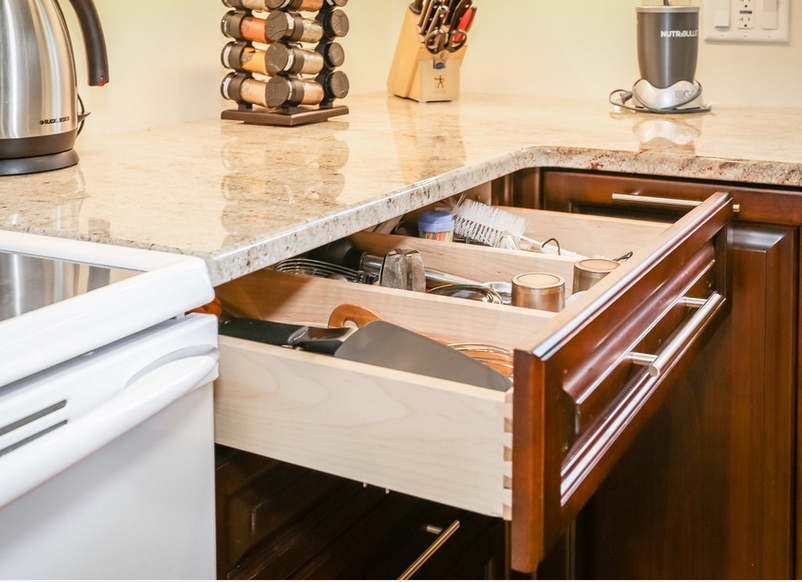 Retractable Recycling / Trash Drawer
Keep your trash and recycling bins in an easy-to-reach and easy-to-keep –clean pull-out shelf with heavy duty soft-close hardware that is made to support even the heaviest loads.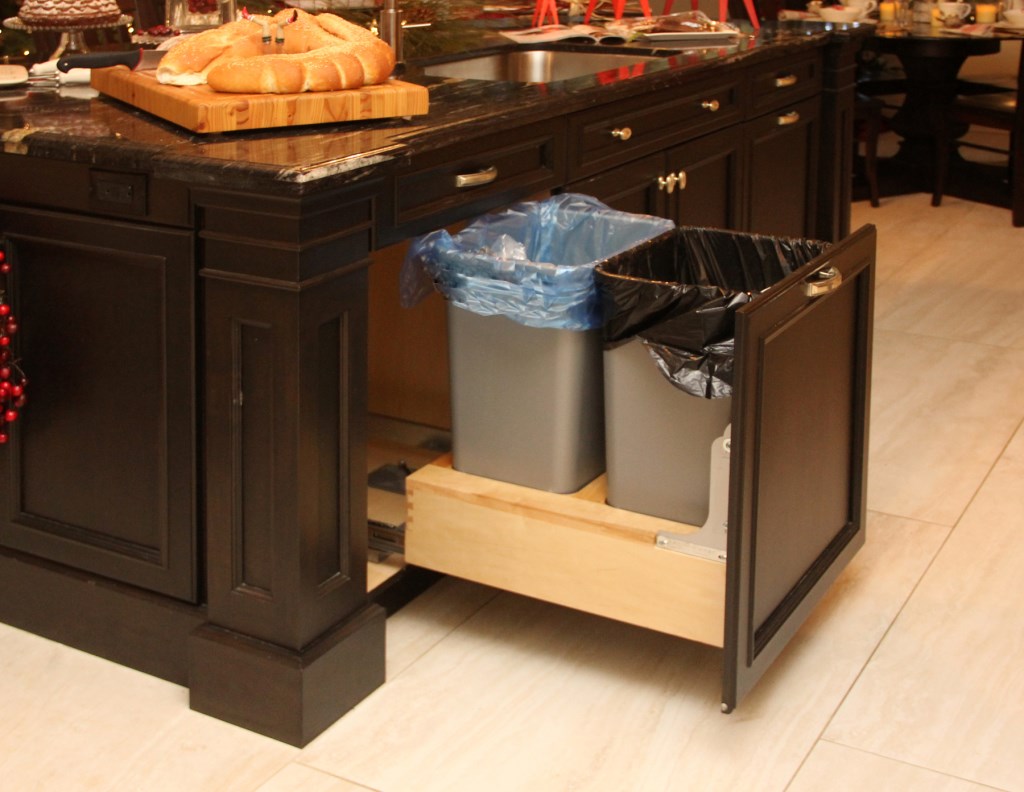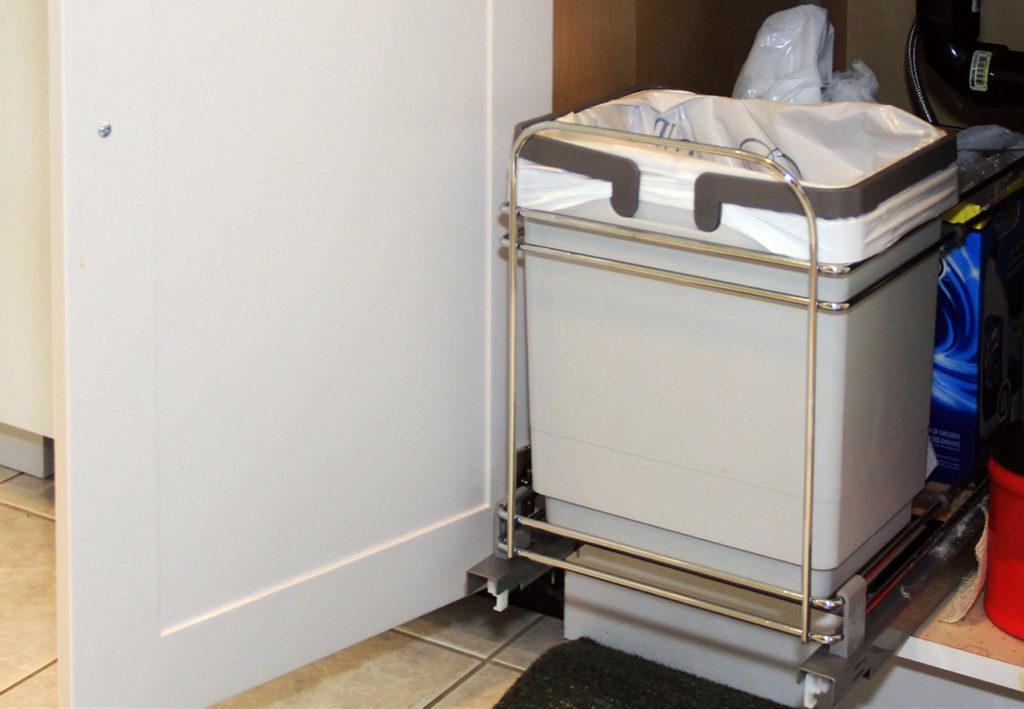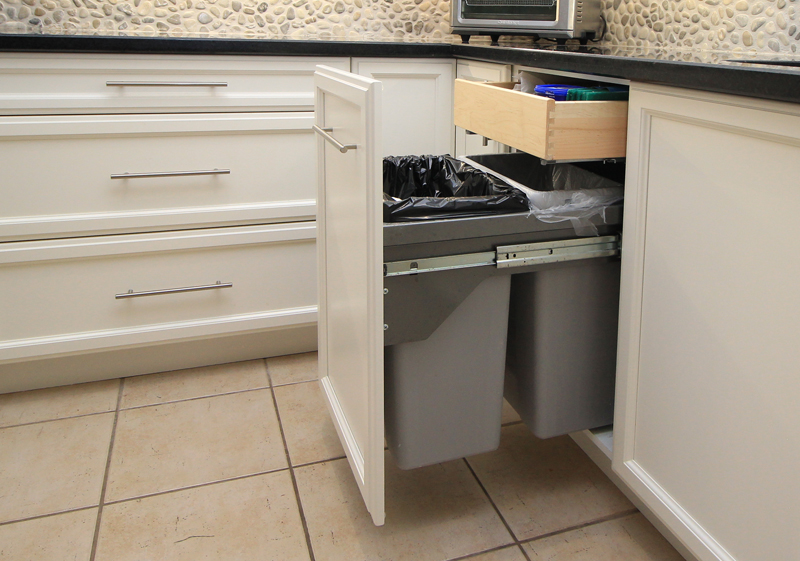 Soft Close Cupboard Hinges
Our soft-close cupboard hinge systems will bring the banging to a welcome end! Your doors will close softly and silently.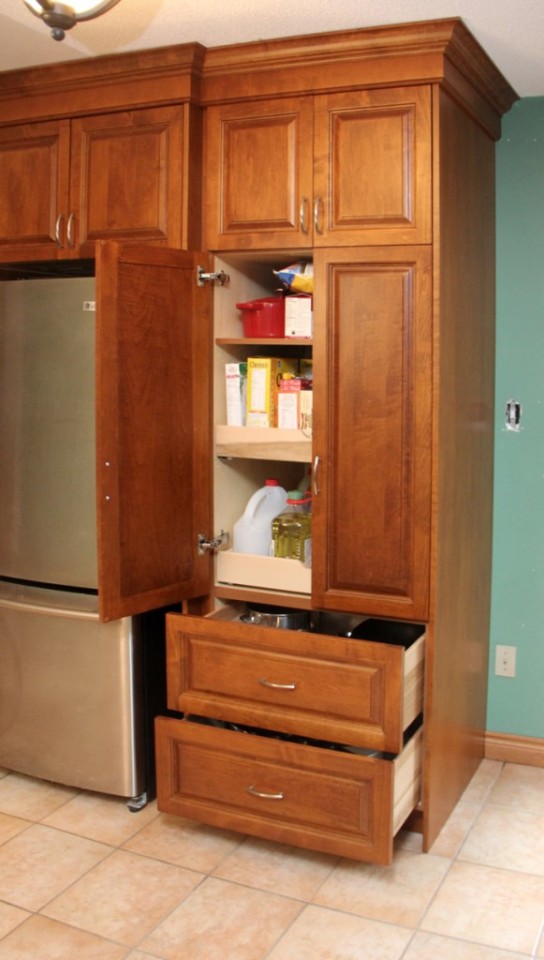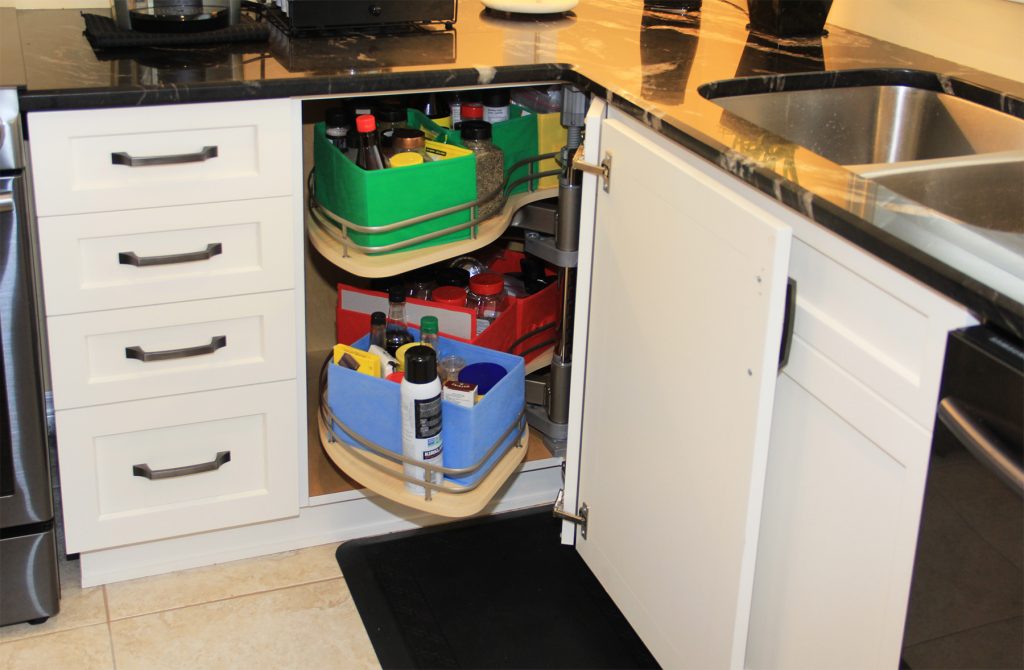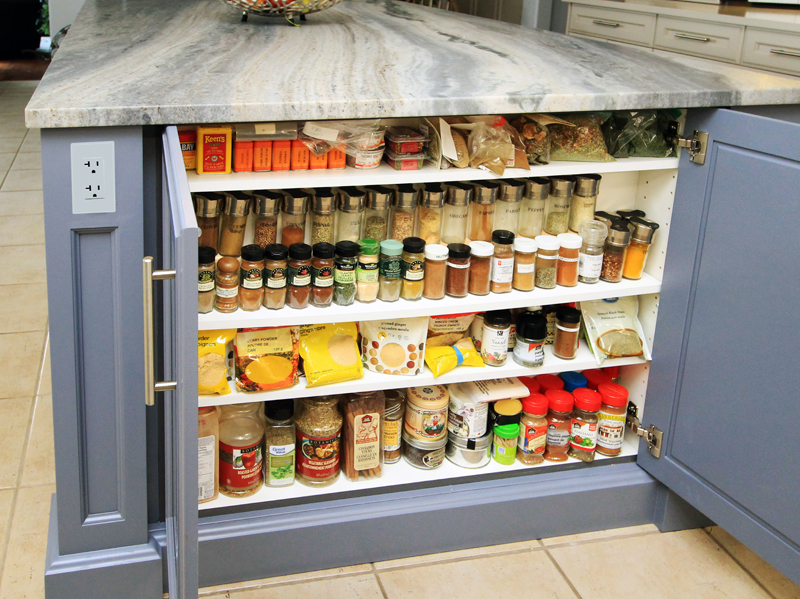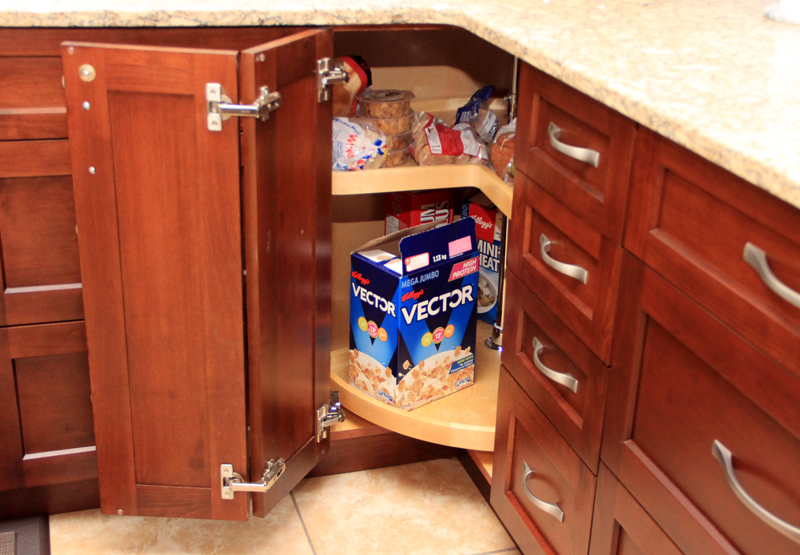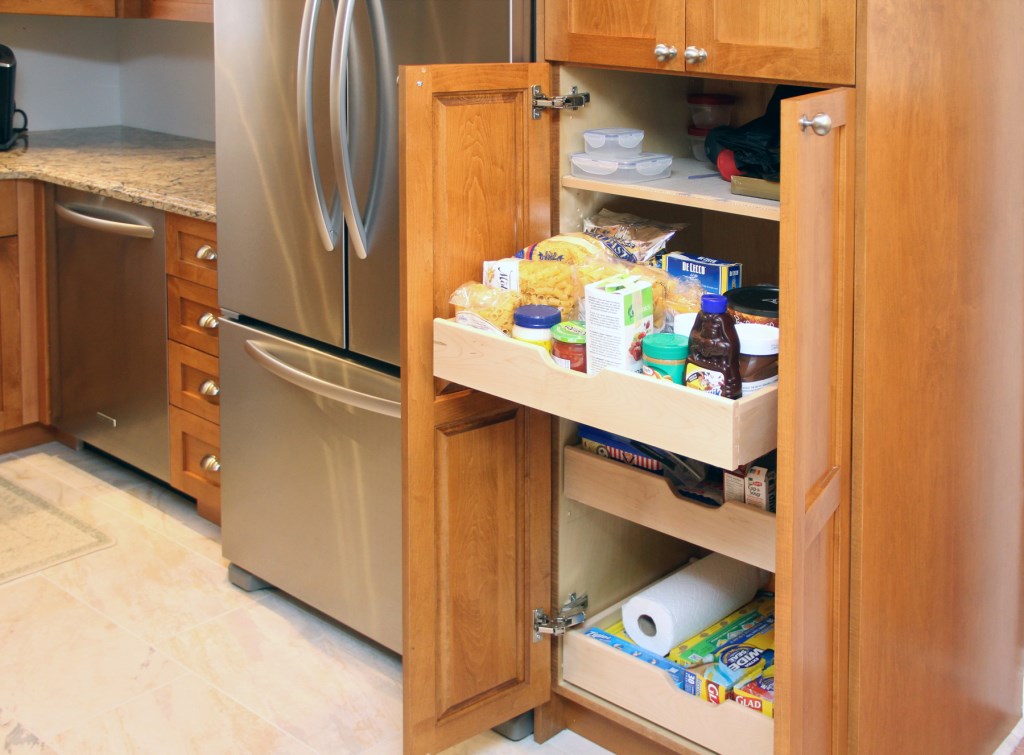 All Countryline drawer boxes are precision crafted with dovetail construction to ensure lasting strength and integrity.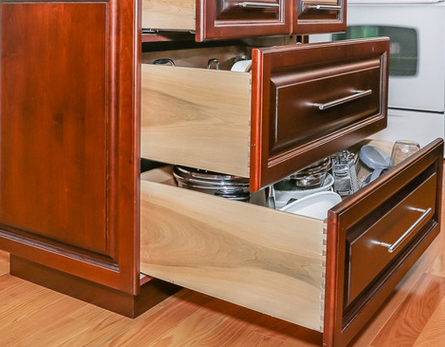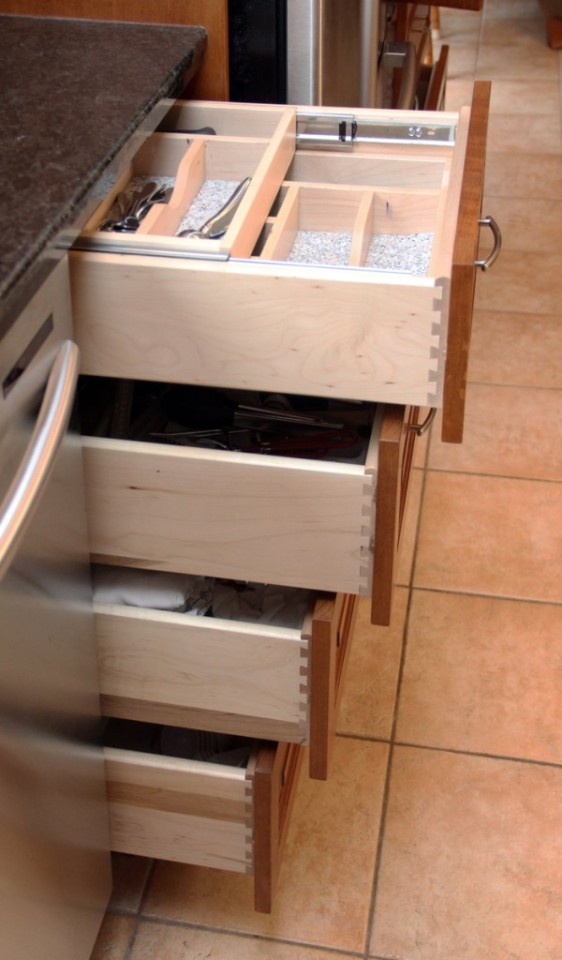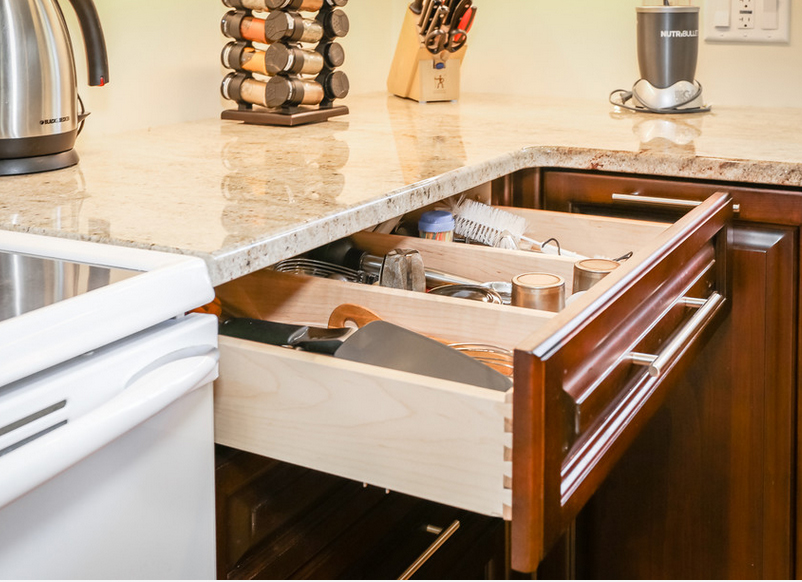 Paper Towel Dispenser and Storage Drawer
Our Paper towel dispenser and drawer storage drawer provides convenient access to paper towels when you need them with storage for extra rolls in the pull-out drawer that closes softly and silently.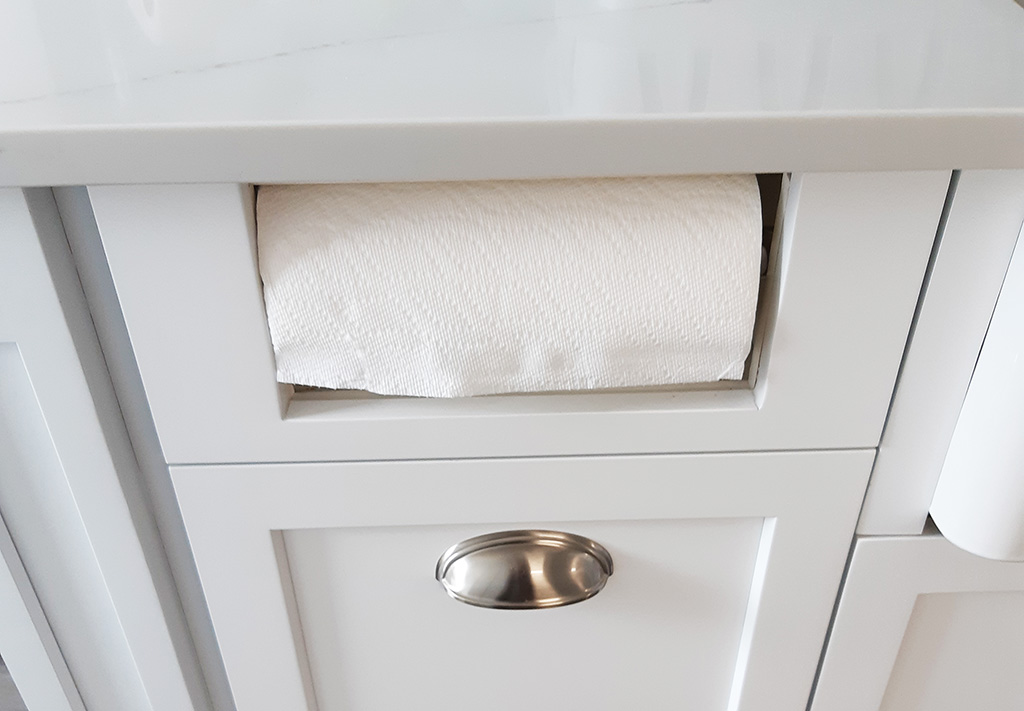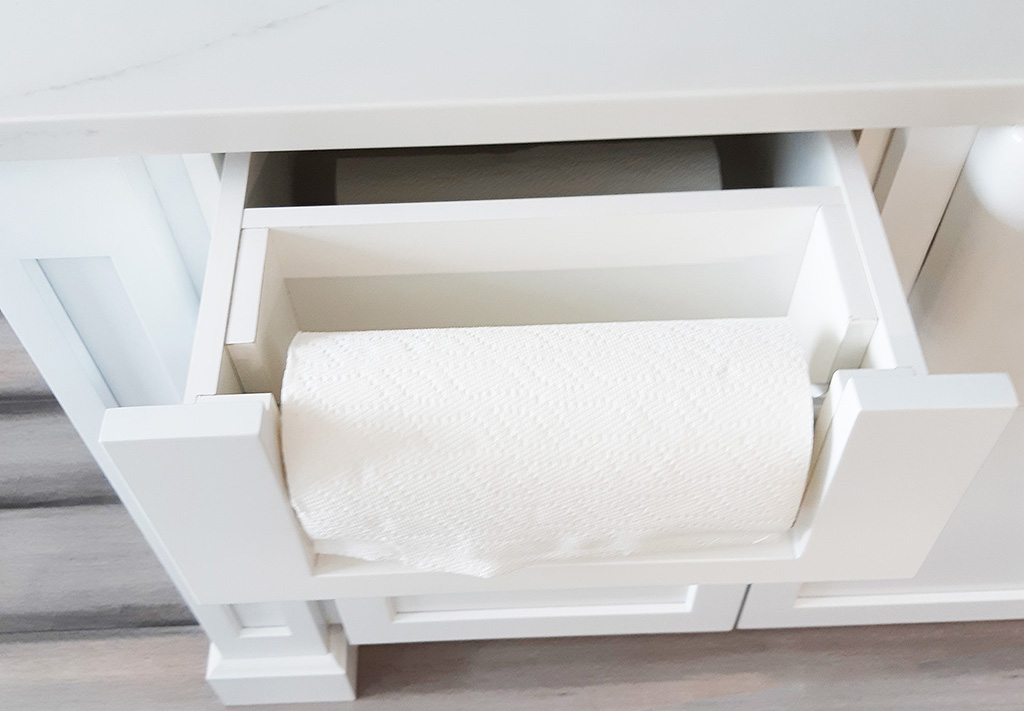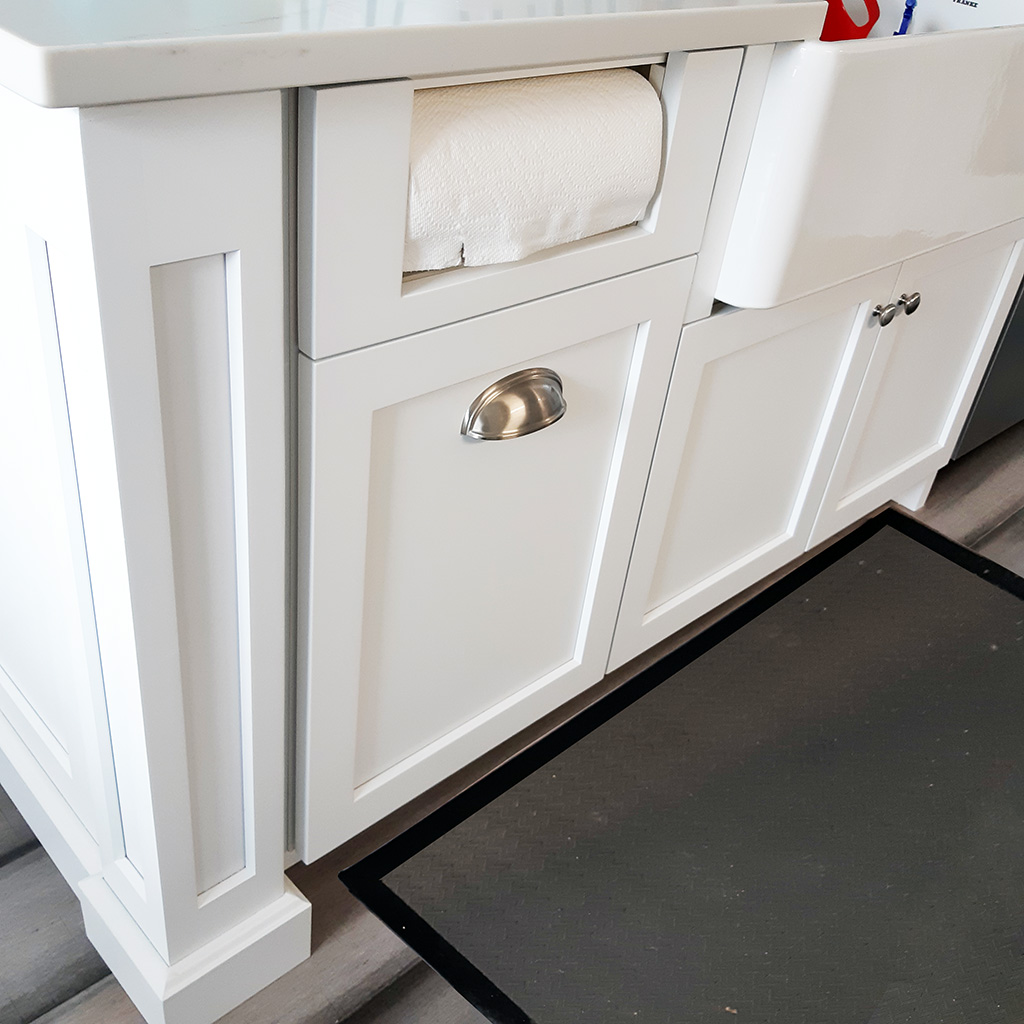 To schedule a service, or get a free estimate, get in touch today!